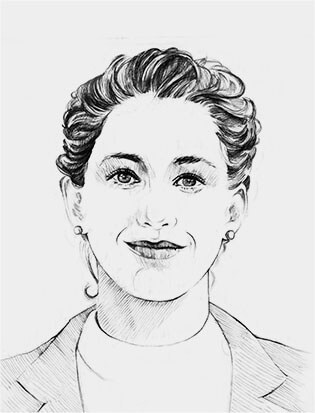 Lisa Clark
Managing Director
"Client success should not be defined by the consultant, but by the client, their employees and customers, and their bottom line satisfaction."
Lisa Clark is a trained scientist with an MBA – specializing in helping middle-market companies create sustainable growth using digital transformation programs. A born problem solver, Lisa takes pride in helping companies manage change, build successful teams, and navigate the unique challenges of the 2020s.
Lisa and her team of technologists, digital sales experts, and industry analysts function as a fully outsourced digital growth department that delivers revenue growth on an accelerated schedule. She and her team do all the work so clients can focus on what they do best – building and shipping quality products.
Lisa understands data like no other. Her background includes working with data analytics used in genetic testing; to creating data-driven hiring practices and lean onboarding processes for VersaTube, a do-it-yourself steel structure manufacturer. Lisa also recruited, trained and built the entire protocol for VersaTube's remote customer experience and online sales teams.
She started her career in the veterinary business where she helped a major pet therapy company digitize and streamline its entire operation. To this day, she takes pride in building customized wheelchairs for dogs. She is also a founding partner of Seedzi, a digital incubator where she coaches start-ups on how to grow their innovative ideas, craft a brand story, and build out a viable business/investor proposition.
Lisa earned her undergraduate degree from the University of Illinois and holds an MBA from Vanderbilt University.