December 11, 2010 | Written by Dusty Dean
---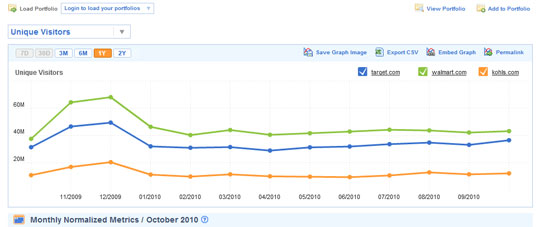 Your business doesn't exist in a vacuum. You have competitors that are innovating and quickly adjusting to new market trends, both online and offline.
The data you collect from your Web analytics clickstream analysis, search engine marketing clickthroughs and voice of customer (VoC) surveys needs industry context.
You may have increased conversions 37% from Q3 2009 to Q3 2010 but how does that compare to others in your industry? What if they're profiting from a trend that's increasing their conversions by 70%?
The Web is ripe with useful data that can be used to make your business smarter. Both free and paid data that offer valuable competitive intelligence, or context, into your competitor's successes and failures.
Online competitive intelligence can give your company the context and confidence it needs to take quick action on market changing trends.
There's several online competitive intelligence tools you can use and we'll be dedicating future posts to each of them.
Here's a list of some of the online competitive intelligence tools we'll be discussing:
ISP Data
Panel Data
Web Analytics Benchmarking
Toolbar Data
Customer Satisfaction Benchmarking
Search Engine Data
Self-reported data
Social Media Sentiment
You can't rest on your laurels and ignore the wealth of competitor intelligence tools available today. Our purpose is to help you use these tools to give broader context to your Web analytics measurements and help you analyze your competition's benchmarks and actions.
December 11, 2010 | Written by Dusty Dean
---