Case Study > Platforms
Making E-commerce History
ABOUT VERSATUBE:
VersaTube, the top producer of pre-engineered DIY steel building kits is a proud American business operating out of three facilities and purchasing steel exclusively from U.S. suppliers.
Whether it's a carport, garage, or RV cover, the kits can be easily put together for both home and business applications.
At VersaTube.com, customers use an easy online configurator to build their special project. The process is simple and completed within minutes – ready for delivery throughout the U.S. with VersaTube's customer support team always on hand to help. Visit VersaTube today at www.versatube.com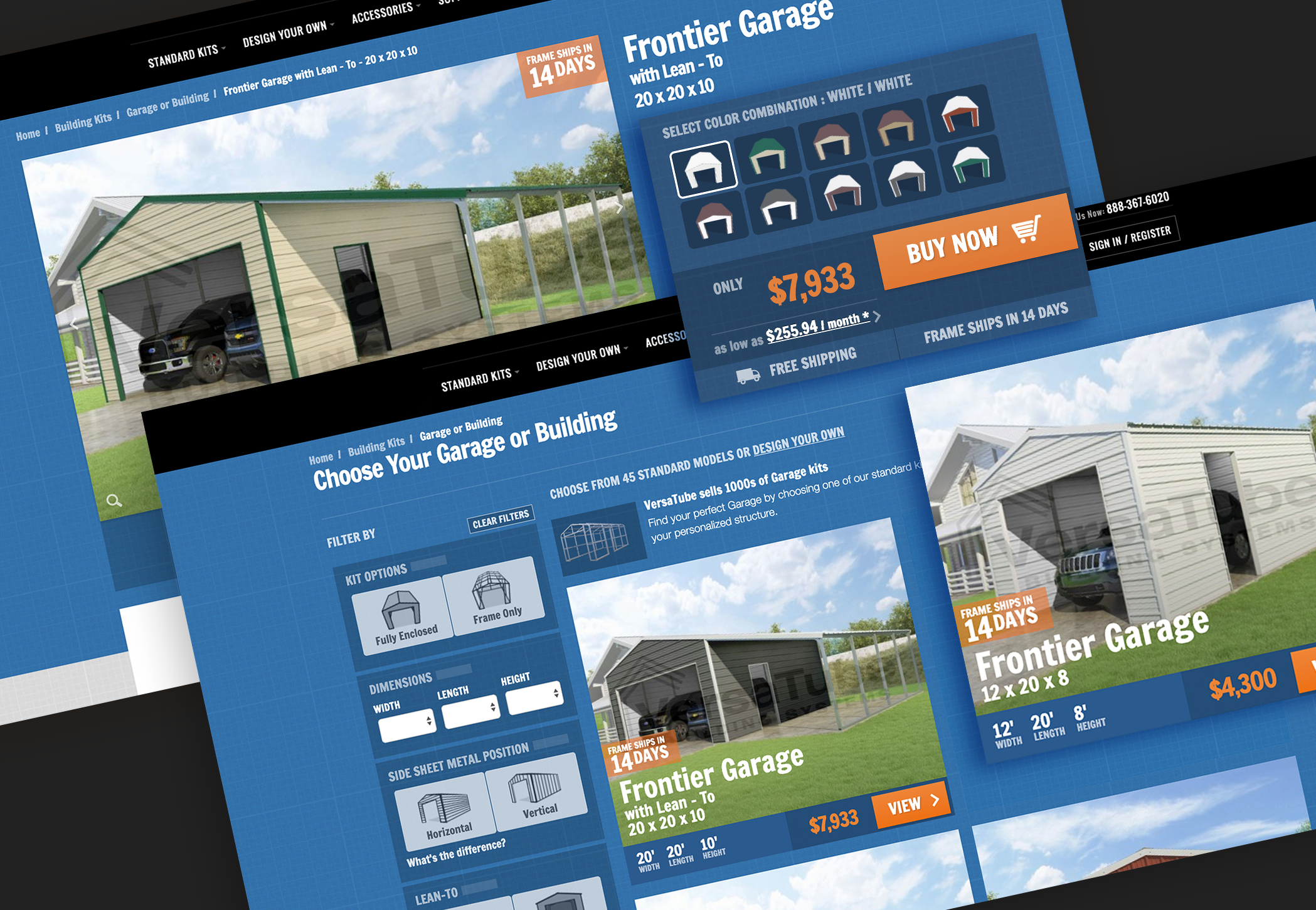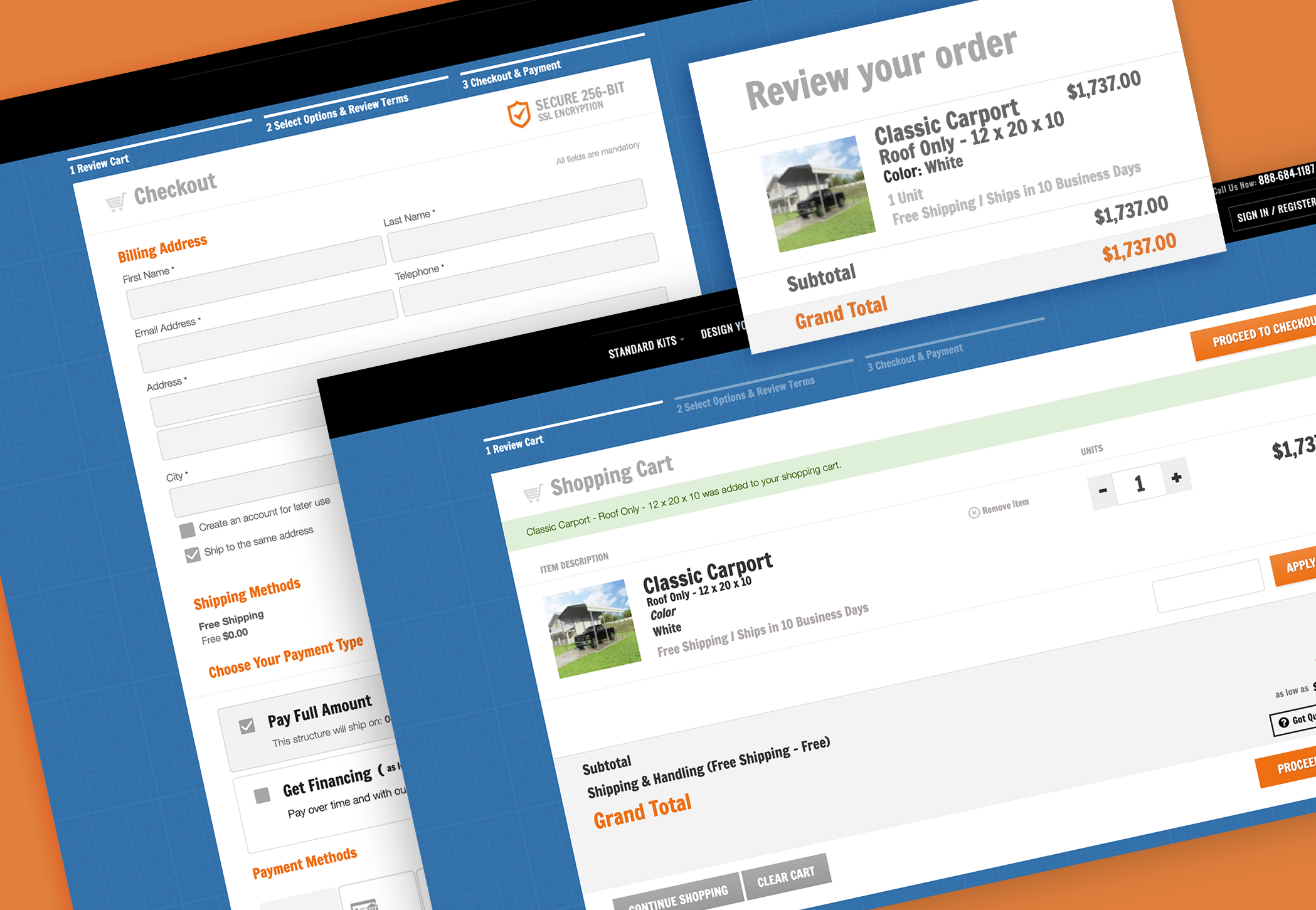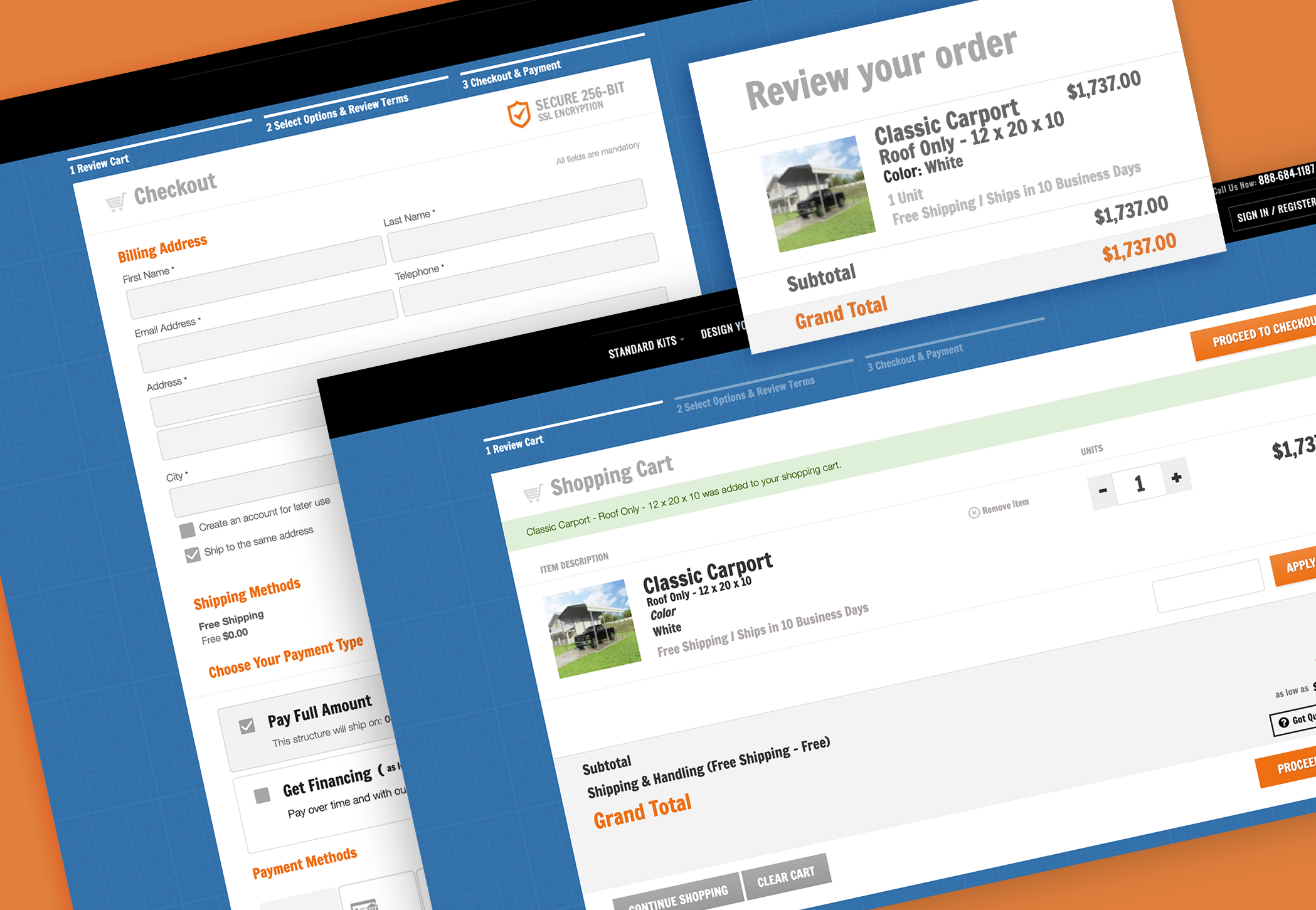 THE CHALLENGE:
The majority of U.S. manufacturers have not changed their sales processes in over 30 years — despite the fact that nearly 75% of buyers prefer to purchase from a supplier who makes its products, specs and pricing available online. In an industry where revenues are flat lining, and finding qualified labor continues to worsen, the biggest problem is complacency on the manufacturer's part.
VersaTube was no different – utilizing emails and spreadsheets for their back-end operations; and selling exclusively through three large dealers. However, in 2016 their management realized it was time for a change; and were committed to making the necessary changes in VersaTube's sales process.
Ultimately, they wanted to reduce expenses and explore selling direct to improve their margins and markets. To do this, VersaTube brought in Dusty Dean, founder of BITCADET, to take on this challenge. BITCADET helps manufacturers increase sales and valuations by creating innovative digital sales channels backed by best-in-class marketing efforts to generate quality leads.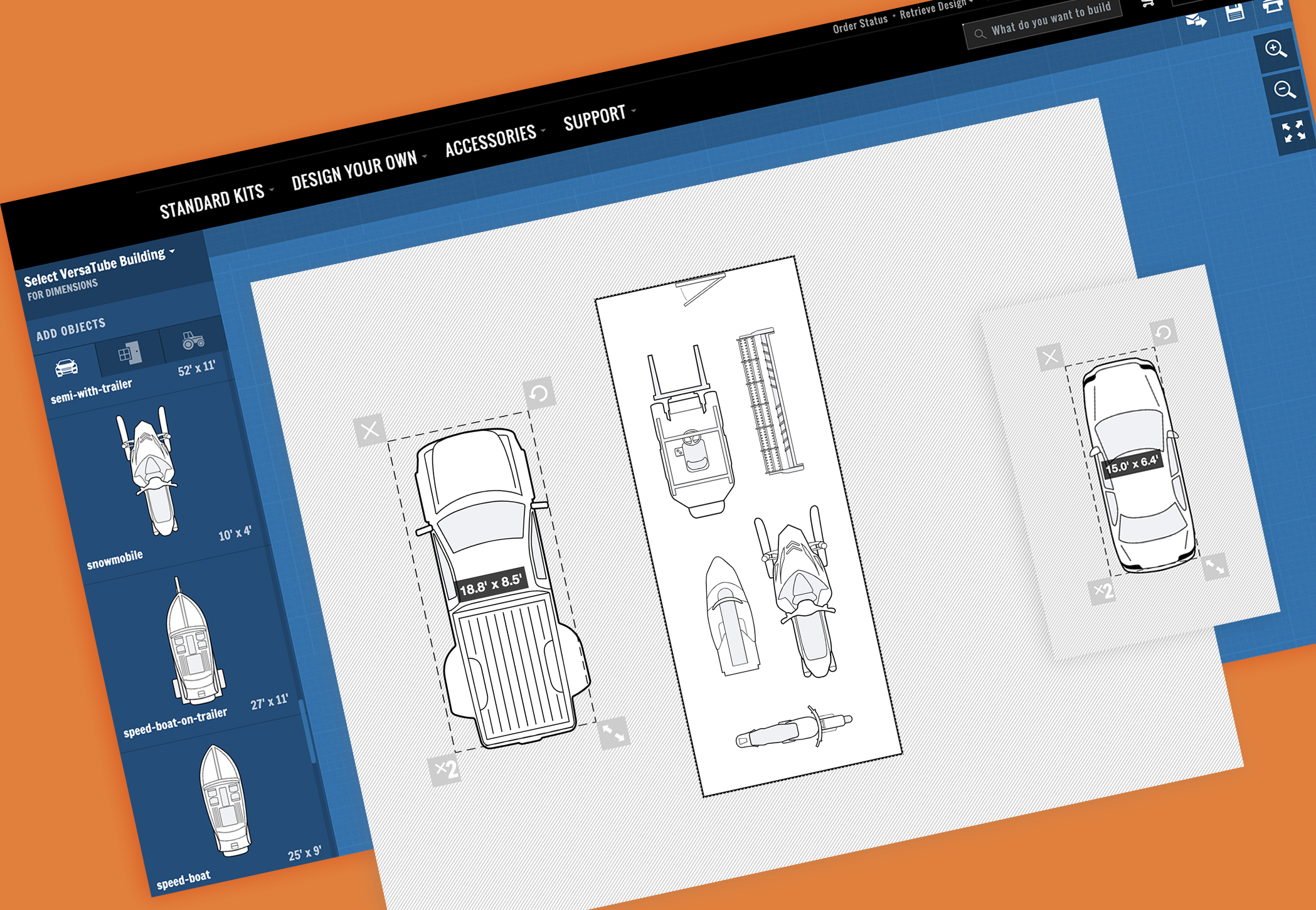 Solution:
Mr. Dean, his partner Lisa Clark, and their team conducted a thorough audit of VersaTube's sales process and created an alternative buyer experience online.
This included revamping the website and implementing a customized e-commerce platform to showcase VersaTube's 200+ products with images, pricing, and specs. Add to that an application that allows customers to design their own structure, see real-time pricing and lead times, and purchase directly online. Initial concerns about showing prices online were quickly dissipated. Leads increased by 800% and VersaTube was excited that the increased leads quickly turned into sales.
Results:
Over a four-year period, VersaTube transformed how the company targets and processes leads, created world-class lead generation and ecommerce platforms, and used innovative digital marketing strategies to lower customer acquisition costs.
VersaTube's results:
Grew sales from $5 million to $50 million by establishing a direct to consumer sales strategy.
Direct online sales went from 5% to over 60% of annual revenue. They are capturing higher margins than ever and getting paid upfront.
Created an online configurator that connected sales, engineering and the customer service with real-time pricing and shortened lead times.
VersaTube was delighted with the results and is focused today on managing increased sales during the COVID19 pandemic which is seeing a huge spike in sales due to increased home renovation projects. It recently added a new online configurator to its garage unit and with the continued help of BITCADET, is bringing on new products.